✔ Plant-Based Ingredients
Established in 2005, Procera has become a leading cognitive health brand, developing and innovating a line of products specifically designed to support brain health. Our doctor-developed formulas, customer first philosophy and pioneering leadership have helped millions of people nationwide to optimize the health of their brain.

I feel like it's important to do what we can to keep ourselves healthy and sharp, this is why I eat right and why I take vitamins. This stuff has made a difference in how I feel when it comes to my mental state. My crossword puzzles and suduko are taking less time and I just feel less foggy in the early morning and late night. I highly recommend Procera and I will be ordering it again!

IMPROVED MY AVIATION TEST SCORES
I used Neurogenius in an attempt to improve my scores for the Naval Aviation Selection Test Battery (ASTB). This exam includes a multitude of quick response reaction-based assessments. After consuming the pills for about 3 months my scores jumped up about 20 percentile points. I would highly recommend this for anyone who's is serious about major reaction time improvement.

Procera Mood has CHANGED our life. My husband has an amazing heart but his brain seems to be imbalanced to align with that amazing heart. This supplement changes EVERYTHING. He is a better husband and a better father when he takes this. He is at peace and things that normally irritate him, he deals with much easier when on Procera Mood.

For a month we've been trying both Procera PROTECT and Procera Memory Support. I've been surprised that even though it was quite a chaotic month I felt the ability to stay focused and not be overwhelmed by things that would normally feel too stressful. Also didn't need a second or third cup of coffee which was an unexpected plus.

This is an amazing product!! I havn't found any supplement that can even compare! Gives you great energy and focus with out the jitters or crash you would get from other "energy" product on the shelf today!! Absolutely love this and will buying again!

Definitely helps me with memory
I take 2 capsules in the morning before work every day. Since I have been taking this for the last week, I definitely find myself remembering meetings, emails, and tasks much better than previously. I will continue to take this daily and see if I notice more changes. Definitely recommend!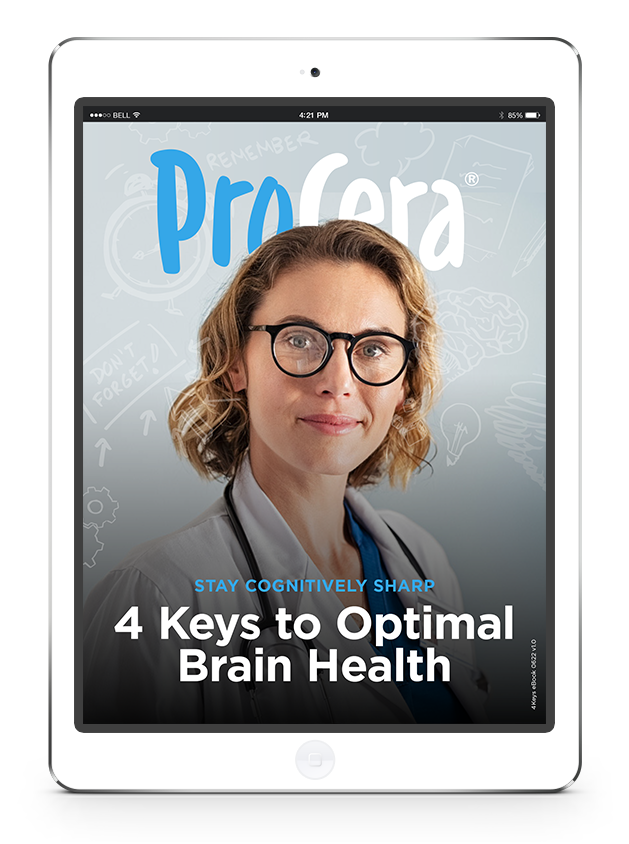 4 Keys to optimal brain health

Do you ever wonder why some people stay cognitively sharp throughout their life while others don't? Learn more about the 4 Keys to Optimizing your Brain Health, and what you can do today to improve yours!