Need Some Recommendations?
Try One of Our Best Selling Products.
✔ 30-Day Money Back Guarantee
WHY YOU SHOULD TRUST PROCERA
Established in 2005, Procera has become a leading cognitive health brand, developing and innovating a line of products specifically designed to support brain health. Our doctor-developed formulas, customer first philosophy and pioneering leadership have helped millions of people nationwide to optimize the health of their brain.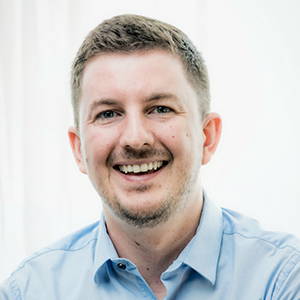 Doctor Formulated Products

Dr. Shawn Watson, is a P.h.D Neuro Scientist who is dedicated to finding solutions for brain aging.
Dr. Watson is the genius behind our latest brain health formula, NeuroGenius. A breakthrough, multitargeted solution that helps strengthen the repair cycle of fatty tissue in the brain. Resulting in an average improvement of 25% in six key cognitive functions which include: reaction time, spacial memory, decision making, learning, and emotional intelligence.
What Our Customers Have to Say

Loyal Procera customers from day one.

I've taken Procera for several years. For some reason I ran out and noticed my memory was not great again. I remember when I took it, I could see a remarkable improvement in my memory within 3 days. I could remember things like names of movies, places, people's names, all sorts of things. I am reordering more. One thing that is very important. Keep these in the refrigerator. I was on auto refill and did not have them in the refrigerator. When I opened them, the contents of the capsule was mush, no good. Other than that I highly recommend this product.
– Debbie M. California

Why doesn't everyone take this?!


I had been having major anxiety issues for no apparent reason really and I would stress out very easily. I was at CVS looking for cold meds for my little girl and I accidentally ended up in the vitamin aisle and this quickly caught my eye. It was almost like I was meant to find it. I was skeptical at first and I literally stood in the aisle and Googled Procera Mood for 15 minutes and I didn't find any bad reviews so I thought "What the heck". I LOVE IT! I don't dwell on anything anymore and my brain is so sharp. I don't know why everyone doesn't take this!
– Heather D. Virginia


I purchased this for my son to assist him with better focus in school. We have tried multiple supplements, but all were disappointing – but gratefully, I believe our search is Over!! Right away he commented that he even felt a difference and it seems to last most of the day. I have noticed that his mood is also better (was not expecting this wonderful side effect!) The supply was getting low, so I asked him if I should order again or forget about it — He said order more mom!
– Kate H. Colorado