Did you know that the right nutrients can have positive effects on critical areas of vision such as glare sensitivity and toxin protection?

When it comes to supplements for eye health, the importance of the carotenoids, lutein & zeaxanthin cannot be overstated. Clinical studied Lutein and naturally occurring zeaxanthin provide just what you need to boost your eye health.
Experience fully restorative, uninterrupted sleep and wake up feeling energized and refreshed every morning.
Comprised of high-quality, clinically studied ingredients, Procera Sleep provides the perfect blend of 5-HTP, Melatonin, L-Theanine, Hops, Valerian, Magnesium and Vitamin B-6 to help you foster a higher quality of sleep.
Diminishing eyesight might seem like an unavoidable consequence, but with the right diet and nutrients you can maintain your accurate vision for much longer than you might think.

For example, green vegetables and carrots contain vital nutrients for your eyes providing carotenoids like lutein and zeaxanthin along with vitamins C, E, A and zinc. These nutrients protect the eye's macula, lens and cornea while also lowering free radical damage and inflammation, which destroy tissue in the eyes. As we get older, the eyes become more susceptible to damage caused by an unhealthy lifestyle.

Clinical research has found that a major risk factor for age-related macular degeneration and cataracts is a poor diet. Obtaining plenty of carotenoids, vitamins and minerals through diet and supplementation were all found to boost the health of your eyes (and body) and significantly lower people's risk of serious health issues.

Procera SightVite contains a highly effective, clinically studied blend of Lutein and Zeaxanthin which provides support for glare sensitivity and antioxidant support to help protect against toxins and free radical damage.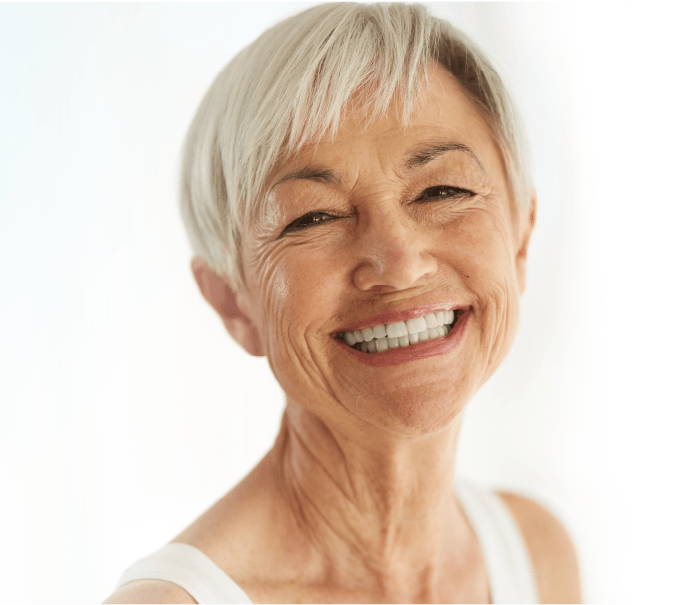 WHAT ARE FREE RADICALS? — When cells create energy, they also produce unstable oxygen molecules. These molecules, called 'free radicals', have a free electron, which is what makes the molecule unstable. These unstable molecules (free radicals) bond to other molecules in the body, causing proteins and essential molecules to not function as they should. While free radicals can be formed through the natural process we explained above, they can also be caused by diet, stress, smoking, alcohol, exercise, inflammation, drugs, exposure to the sun or various air pollutants. Because of this, regular antioxidant and supplementation is vital to maintaining a healthy lifestyle.
SightVite contains two vital carotenoid plant pigments—Lutein and Zeaxanthin—to provide broad-spectrum photo-protectant and antioxidant support for your eyes.

Why We Created Procera SightVite:

It's easy to forget, but your eyes, like every other organ, need to be cared for and maintained as you continue to age. Eyesight is something most of us take for granted, but proactive care early on helps ensure optimal performance. It's estimated that up to 50% of adults develop some kind of cataracts by the time they are 75 years old. The good news is that there's a lot you can do for your eyes, no matter what your age may be. Some of these things are lifestyle measures, and others have to do with nutrition and supplementation. The bottom line is our bodies don't produce everything we need to optimize our eye health and our diets fall short of the targeted amount of fresh vegetables, fruits and key carotenoids.

Procera SightVite was designed to address these nutrient deficiencies by providing clinically studied doses of Lutein and Zeaxanthin for optimal eye health in just one softgel per day. Preserving and supporting our vision is critical to healthy aging, and SightVite offers a safe, natural way to protect our eyes so they keep working strong for us throughout the years.
Common Supplement Results:

Customers report positive and noticeable results when used consistently.*

Take 1 softgel daily with food.

Lutein and zeaxanthin are produced by plants that provide fruits and vegetables a yellow to a reddish hue. They're structurally very similar, with just a slight difference in the arrangement of their atoms. Both are potent antioxidants and offer a range of health benefits. Your eyes are exposed to both oxygen and light, which in turn promote the production of harmful oxygen free radicals. Lutein and zeaxanthin fight these free radicals, so they're no longer able to damage your eye cells.

An antioxidant known as a vitamin for the eyes, lutein protects both the eyes and skin. This carotenoid phytonutrient is found in foods like leafy green vegetables, various fruits, nuts and eggs. Researchers at a major university found that supplementing with six milligrams daily of lutein can lower the risk for macular degeneration.

Zeaxanthin is one of the most important carotenoids for macula health. Like lutein, zeaxanthin helps protect the eye's tissue, lens and macula, which supports vision and reduces glare sensitivity.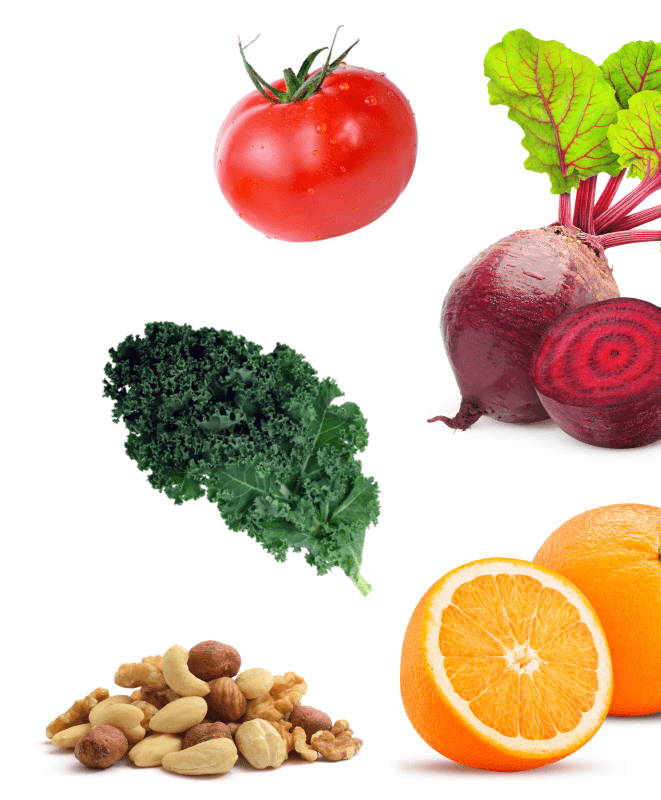 Other Items You May Be Interested In...