Essentials Omega-3 is a powerful, natural supplement carefully formulated with EPA & DHA to support your brain and body. Our one-a-day, easy to swallow softgel provides foundational support for the nearly every organ and system in the body, including your brain, heart and joints.
Experience Optimal Brain & Body Wellness With Procera Essentials Omega-3.

Essentials Omega-3 is a powerful, natural supplement carefully formulated with EPA & DHA to support your brain and body. Our one-a-day, easy to swallow softgel provides foundational support for the nearly every organ and system in the body, including your brain, heart and joints.
Most Americans have heard about omega-3 and know that it is supposed to be good for your health, however, most people's knowledge is limited. Did you know that hundreds of scientific studies provide support for omega-3 supplementation in a variety of health conditions?

Omega-3s are vital to balance or neutralize the pro-inflammatory effects of omega-6s, which are found in most vegetable oils and processed foods (i.e. red meat, sugar, bad fats and processed grains). Your body can't produce the essential fats needed to create these important omega-3 fatty acids on its own, which is why we must rely on outside sources to get the EPA and DHA needed for optimal cellular health and function.
Health professionals agree that Omega-3 supplementation is both necessary and essential for the maintenance of your health. Our ultra-purified, concentrated formula is certified by the Global Organization for EPA & DHA (GOED) and manufactured in a GMP Certified facility ensuring a high-quality, effective supplement in just one softgel a day.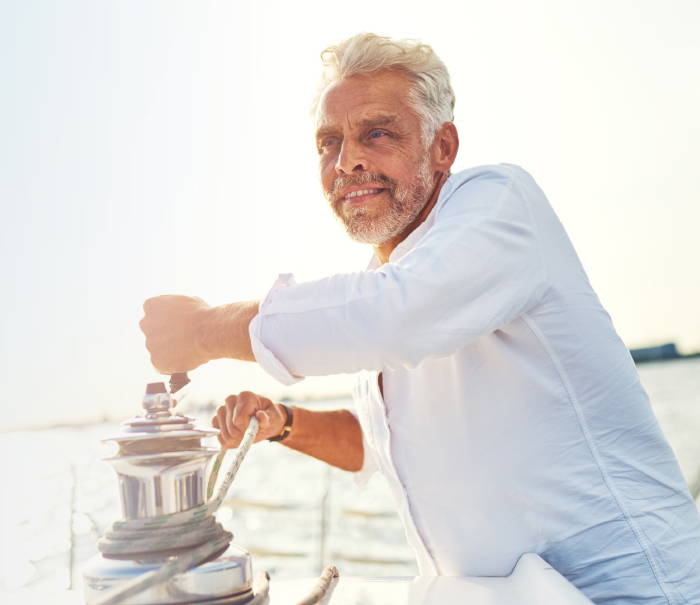 Procera Essentials Omega-3 provides foundational support for optimal health supporting organs and systems in the body such as: your liver, heart, joints, cardiovascular system, immune system, brain, and eyes. Omega-3 supplementation is also known to promote a positive, balanced mood & some studies suggest that it can also help to balance your triglyceride levels.

Why We Created Procera Essentials Omega-3:

Most of the concentrated fish oils on the market today are not from clean sources of fish and are manufactured in low-cost environments without regard to quality. Not Procera's Essentials Omega-3! Our product is sourced from cold water fish which are known to be very low mercury. Our manufacturing process further purifies the fish oil creating an effective, concentrated dose, which is free from concerning pollutants that contaminate the oceans.

Due to many individuals having limited access to fresh fish, most people don't get enough omega-3 fatty acids in their diet. Although there is no official FDA recommended daily value assigned to omega-3s, the American Heart Association recommends two or more 3.5-ounce servings of fish every week. Most health professionals recommend 250–500 mg of EPA and DHA combined each day for healthy brain and body support. Individuals with heart problems, brain injury or mood imbalances may benefit from higher doses for a period of time.

While many other omega-3 supplements can require up to 4 capsules per day in order to meet the 250-500 mg recommended dose, Procera Essentials Omega-3 supplement is a one-a-day, easily to swallow softgel capsule. Our ultra-purified, concentrated formula contains 600 mg of combined DHA & EPA per capsule, which exceeds the 250-500 mg daily recommendation. Our product is also made with patented deodorization and stabilization technology that eliminates any fishy smell or taste found in most omega-3 supplements, making it a nationwide customer favorite!

Common Supplement Results:

Customers report positive and noticeable results when used consistently for 2 or more weeks.*

*Procera Essentials Omega-3 is well tolerated by customers and there are no-known negative Procera Essentials Omega-3 side effects when taken as directed. However everyone is different, and results will vary from person to person. The key to receiving the best results is to maintain consistent daily use. If you experience any adverse symptoms or side effects, stop use immediately and contact your health care provider.

Take 1 softgel daily with food. For advanced support, take 2 softgels per day.

WARNING: Do not use this product if pregnant or are contemplating becoming pregnant, lactating or under the age of 18. It is strongly recommended that you seek advice from your physician if you are taking any prescription or over-the-counter medication or have or suspect you have any pre-existing medical condition, as taking this product may be a concern for some people. Do not exceed recommended intake. If you experience any adverse reaction to this product, immediately discontinue use and contact your physician. KEEP OUT OF REACH OF CHILDREN.


Procera Essential Omega-3' soft gels contain a fish concentrate derived from the oil of cold-water fish. With higher concentrations of the bioactive fatty acids DHA and EPA than other standard fish oils, we have put a larger quantity of omega-3 in smaller capsules. The highest standards were used to manufacture this fish oil concentrate so that it is not only free of potential toxins, but it is also odorless, minimizes aftertaste and reflux, and is extremely stable.

DHA (Docosahexaenoic acid)

DHA is the most abundant Omega-3 fatty acid in the brain but is not created in great quantities within the body, so it must come from an external source. Eating at least two servings of fatty fish per week in combination with a daily Omega-3 dietary supplement ensures you are meeting your nutritional requirements. DHA is a key component of the developing brain and eyes and continues to support brain and eye function throughout one's lifetime. Supplementation with DHA later in life is especially important, as DHA provides structural support for cell membranes in both the brain and body.

EPA (Eicosapentaenoic acid)

EPA is a potent antioxidant and may protect against the toxic effects of free radicals. Because it protects our genes and cell cycle, it can provide excellent support for a variety of organs and systems in the body, including heart, joints, brain, cardiovascular system and immune system. Some studies suggest that along with a healthy diet EPA can help to reduce triglyceride levels.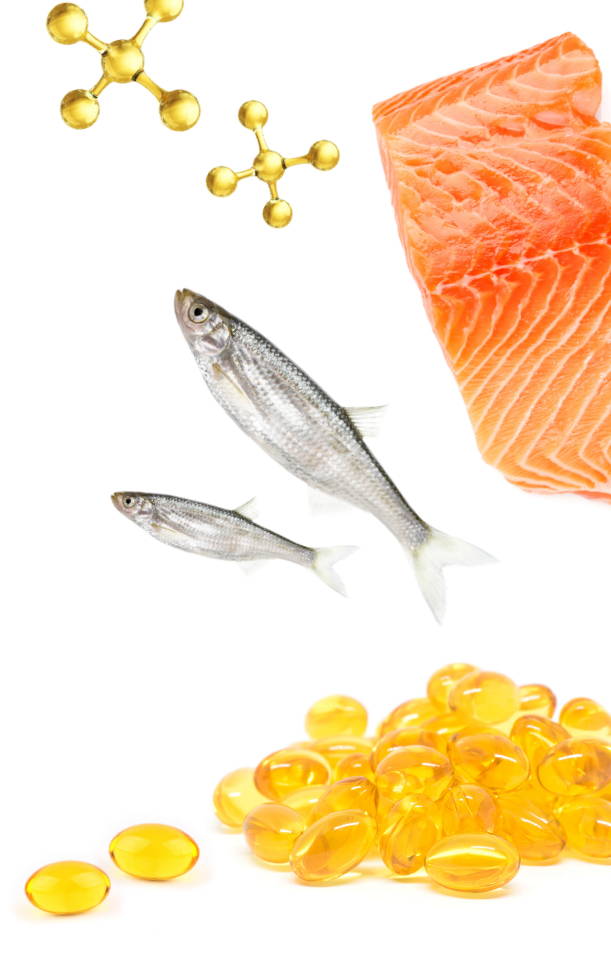 WHAT ARE FREE RADICALS? — When cells create energy, they also produce unstable oxygen molecules. These molecules, called 'free radicals', have a free electron, which is what makes the molecule unstable. These unstable molecules (free radicals) bond to other molecules in the body, causing proteins and essential molecules to not function as they should. While free radicals can be formed through the natural process we explained above, they can also be caused by diet, stress, smoking, alcohol, exercise, inflammation, drugs, exposure to the sun or various air pollutants. Because of this, regular antioxidant and supplementation is vital to maintaining a healthy lifestyle.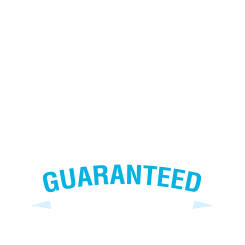 100% Satisfaction Guarantee

If for whatever reason you're unsatisfied with your Procera Essentials Omega-3 supplements, for up to 30 days after shipment, return any unopened products and we'll give you a full refund for the purchase price of your items.*

*Shipping & handling excluded. Partial returns will be prorated.

Other Items You May Be Interested In...